Christian pictures April - July 1999!
Here is Johan with little Christian on the day of Liana's first communion at church, 16 April 1999.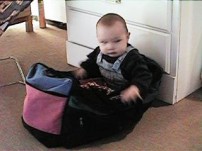 Another picture with Christian getting ready for travel.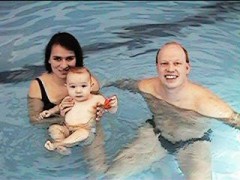 Christian is on swim training. On the left you can see him floating on a madrass. To the right we are together in the pool. (Liana couldn't join us this day) He really likes it. He has been swimming for about four months now. He can "dive" under water some seconds, he "jumps" from a floating madrass, while giggling. He is suppose to move the feet under water and it seems to be improving.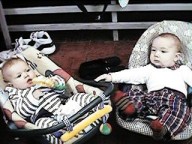 Here we are with his best friend and swim partner Nico. Nico's parents are from Germany, but they seem to understand themselves anyway.



Mid May. Christian learned to sit up really well. However, he did not handle the "getting up after falling down" part very well. Here is the sequence until he starts screaming and you have to sit him up again.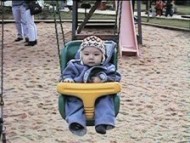 End of May and the winter is very cold. We went to a zoo (with friend Nico) and did our first try in the swing. to the right he's sitting in the huge baby stroller from Sweden, called "the Volvo..."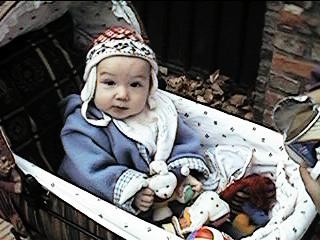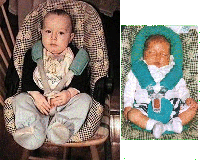 This is a comparison from a few days after birth and from July. The right picture was taken on Sept 22nd, 1998, and the left was taken on July 7, 1999. I am sorry but the scale was very difficult.