Christian Johan Gustaf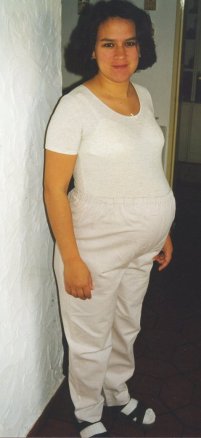 This is one of the last pictures
of Cristina "before"....
This is also the last picture of Christian "before"...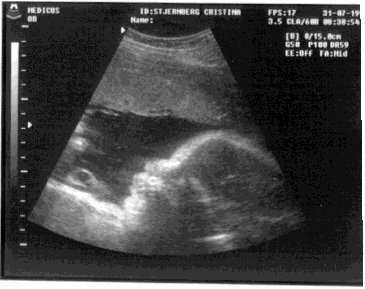 This is the waiting room before entering ....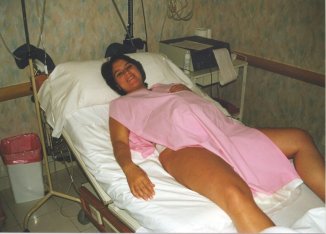 From the list you can see the heartbeat of the baby (about 155 beats per minute in the upper part of the diagram) and compare it to the contractions of Cristina (lower part shown as peaks).
Between 15.40 and 15.50 she had eight contractions or one every 1min 15sec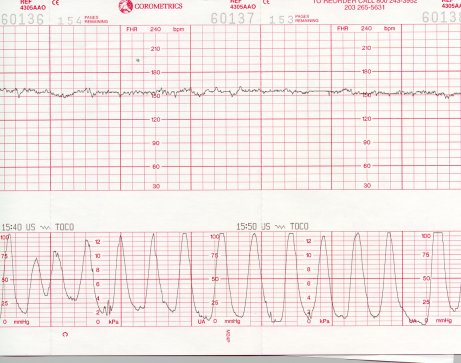 She now moves into the room where she is going to have the baby.. Dr Doris is checking and explaining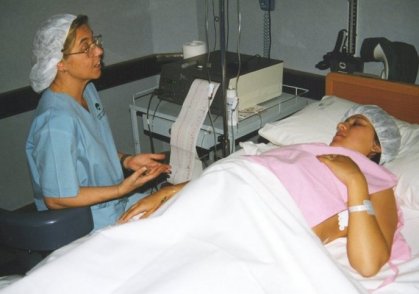 Cristina with painful contractions every minute or so....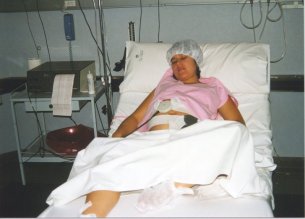 From 15.00 friday afternoon when Cristina entered the Clinic, Johan had to keep her mother and our daughter informed of everything going on. They had to anxiously wait outside during all that time.

Unfortunately around 21.00 the baby was still not coming down although Cristina was pushing hard. Time was getting short and the doctor decided to have a Caesarean section.


Johan was not allowed inside during the preparation for that.........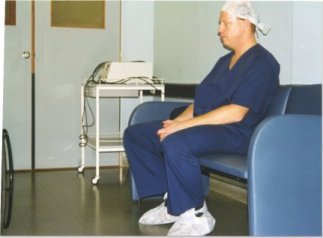 We both saw Christian's birth at 22.00. After spending some time with mother, Johan had to take him away for measuring and controls. He got a rapid bath and we all went to the room before midnight.

When Christian was born it showed that the cord was wrapped around his neck and that he had not entered the pelvis straight (which was obvious from the shape of the head).