Liana's confirmation in April 1999
Liana was confirmed in Olivos in April 1999 after a year of weekly study.
---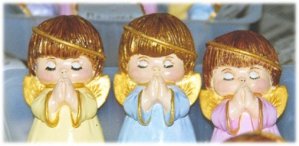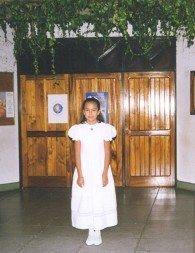 Finally it was time for Liana to get her confirmation. She had been going to church for classes during almost a year. In the Olivos part of Buenos Aires, we all gathered at church togehter with friends and neighbors. All the children were a little nervouse, but there were no problem.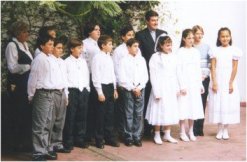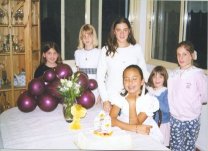 Later there was a reception at our home in La Lucila. We can see all the friends to the left. From left to right, Victoria, Eugenia, Laura, Liana, x, and x. We also see little Christian having fun with Laura. Below Liana with the cake and the angles, hand-painted by her mother (see above as well).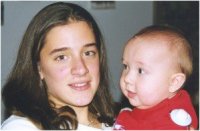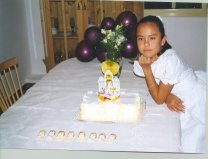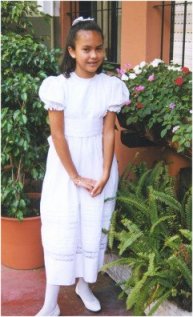 Here is Liana with her wonderfull dress again.





Finally Liana with family before the alter.