Summer in Sweden 1996
---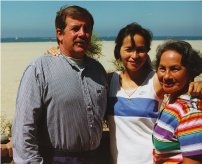 Before coming to Sweden for the first time, Cristina and Liana visited their family in Los Angeles. Cristinas sister Liana with husband Vince and their mother Amelia is living there. They have a beautiful house in Marina-del-Rey. In june they finally arrived in Sweden and we enjoyed the summer in our new house.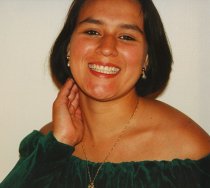 Here is Cristina posing for the camera after trying some clothes...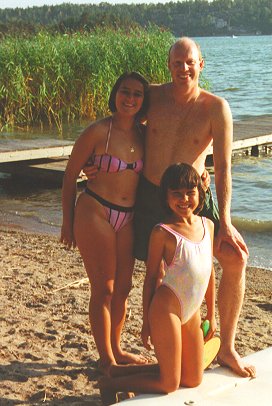 We also had time to take it easy. Here we are in Fagelbro visiting some friends. We had time for a swim in the lake.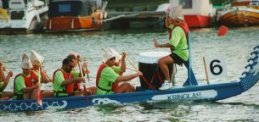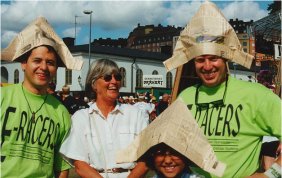 One of the events of the Stockholm Water festival is the traditional Dragon boat race. Ericsson is one of the companies participating with several teams.
I understand there were more than a 1000 teams, only from Ericsson, of which our, the "E-racers", were not the most successful.
Winning is not everything, however, but having fun is. And we did, as can been seen here with Camilo, Liana and my mother. A year later I was working with him in Buenos Aires.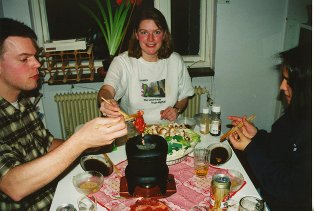 Helena and Bob was invited to a more traditional japanese dish, with a name I cannot remember now. We were treated to all kinds of different (and somewhat strange) types of food. They actually moved to Japan, some hours before Cristina and Liana came to Sweden. Rather bad timing.
The spent 3 and a half years, all together in Japan.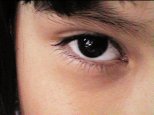 Some pictures of Liana. She was growing about a centimeter a month during 96. She spent the first months in a school for immigrants, but soon moved to a school near home.
Swedish, a very new experience for her, came quickly after the first months of struggle.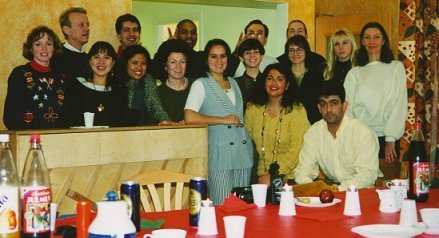 Cristina also studied swedish through the "Swedish for Immigrant" program. Six hours a day is rather tough, but gave result also for her. She made many new friends as well, from Colombia and Libanon and more. There are several nationalities to choose from in a SFI-class.